Language Arts: The first phase of our Language Arts has come to an end and now we're about to begin the next stage.

Recently many parents have been asking us how to go about enrolling their child in the program and how it would aid their child in reaching his or her academic goals. In order to help students and parents understand more about our unique courses, as well as our unique teaching methods, we will open.

FREE DEMO CLASSES FOR ALL STUDENTS
FROM OCTOBER 2ND – OCTOBER 6TH.


Language Arts Program: Any school can promise to teach a student English vocabulary and grammar, but only New Horizons can show them how to USE those words, as a native speaker would use them, both orally and in written form.
The free demo classes are aimed at all students and include the following subjects: Language Arts Courses(G3-11), History(G6-9), and Global Awareness &Debate(G7-9). New Horizons' experienced instructors will deliver the lectures and meet parents in person to discuss educational issues and answer questions.
New Horizons Teaching Staff: Few educational facilities, apart from some international schools and universities, can boast of having as many teachers with advanced diplomas as our staff, including 5 teachers with Master of Arts degrees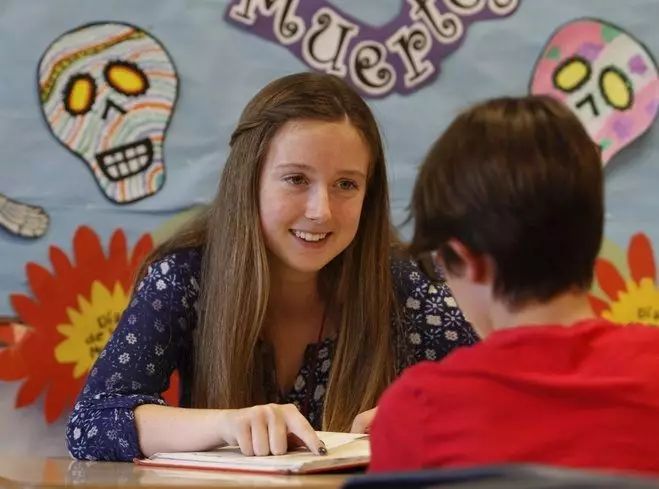 Anyone interested in our programs is welcome to call to reserve a seat!
Date & Time: Oct. 2nd to 6th


Venue address: New Horizons Gubei center (1F,No. 480 Hongxu Road, Minhang, Shanghai)


Aimed students: Students from Grade3-Grade11


Lecturer : New Horizons experienced instructors


Content of Courses:Language Arts,History, Global Awareness &Debate

Demo Classes: Free


Reservation: Please call 021-5228 0110 at least one day in advance to schedule your time.